The Tyger - William Blake
nuckinfutz
May 8, 05:31 PM
Knowing apple when you buy an apple product it will be free for a certain amount of time, than you will have to renew the membership for the $100.

This has never happened
---
William Blake Poetry
appletastic
Jul 30, 06:34 AM
Iphone? I just can't see it... It will kill their ipod sales - it will be like shooting themselves in the foot. The reason is that all phones are now free with a contract - we have difficulty in having any value in our phones nowadays.. if you had a free iphone with a contract which had ipod facilities then why would you buy an ipod? It just doesnt make sense.. unless they ONLY sell it sim free. If they do bring one out then i'll certainly buy one, but I am not sure that it is such a good idea... I'd rather they produced a phone/pda hybrid like the xda - I think that this would fit better into their existing product portfolio..
---
William Blake quot;The Tygerquot;
valkraider
Apr 26, 03:02 PM
Except that each and every single person who has purchased an Android phone could have purchased an iPhone instead. The fact there is one Android phone or ten Android phones is irrelevant. Every one of those people could have chose to buy an iPhone. They didn't.

Only true in the sense that every Honda Fit owner could have chose to buy an Audi R8 but didn't.

Not every Android device is purchased. My brother has one only because IT WAS FREE (and he has no clue how to use even 10% of the functions). He has never once purchased an app.
---
File:The Poems of William
Years ago, you had to pay for developer tools for any platform. Nobody jumped up and down complaining it should be free. So now the fee has moved from the tools to the developer program. $99 is the cost to develop apps for the iPhone. Deal with it.


LOL - you remind me of "when I was young, we didn't have electricity, we had to go outside to the outhouse...", type of thing :D

This isn't 'years ago', this is the here and now. I'll deal with it by Jail breaking my device and patching XCode.
---
manuscript of poem
I agree with you that the 30" display is big. I disagree with you about any larger display as being too big. It may be for you but not for others. When I first starting using my 30" display besides my 23" display I thought it was big. Using it with my 17" PowerBook even makes it seem bigger. But the only thing that could hold me back from purchasing a larger display would be the need of purchasing a new computer to be able to use 2 larger screens at the same time. My 17" PowerBook can only use one. My MDD PowerMac can only use one. But that is really a different question.

Many people seem to have tunnel vision when they use their computers & are or at least think they are happy with one 15" display. Others can see the need & usefulness of a larger display. At least you use a 30". But if Apple would have come out with a 32", 35" or larger display instead would you have purchased it the same as you did your 30" model? Then it would take a 40" or 45" display to be too larger.

With DualLink only able to support 3840 X 2400 & Single Link only able to support up to 1920 X 1200, there will be a natural size limitation until one of the new systems come around. The need probably isn't there yet, but a couple more size and/or reolution increases would change all of that.

How long do you think it will be before someone else says that his 45" display is all the larger anyone would ever need, so why make one larger? Whan I sold computers many thought that the 17" CRT was too larger, why go larger than 15"?

Bill the TaxMan

I completely get what you're saying. After using my 30" for a little over a year on a daily basis, when using any other system, it's VERY tough. And even when I am using my 30", I often crave even more real estate, especially when working with digital photos, but even when I'm just surfing the web.

But, at this point in time (2006), I think a 40"+ screen is just simply too large for the average deskspace. Perhaps there's a place for them in production studios, etc., but even with that market, which is already limited, cost is just too big of a factor. To make a panel @ 40" with a resolution of 3840x2400, or even smaller, would be ASTRONOMICAL. We're talking at least $6K for each display, and the power needed to run that doesn't yet exist. Even Quad-SLI on PC's are having trouble running games at native res. Imagine Motion (since we all know OS X isn't a gaming platform) at 3840x2400? The power just isn't there yet.

Now, I agree, larger screens are the way of the future. But I just don't think that future is here yet.

Then again, $20 says I'm wrong :).
---
(Poem by William Blake)
Not really any new news, but the September date bummed me out.

I knew it would be another month or so, but I am so anxious to get a new laptop, the thought of waiting another 4-6 weeks (at best) is a bummer.

I just hope Apple doesn't wait until Paris Expo to announce it. Then we're talking 2+ months.
My money is on iMac and iPod nano updates in Paris, MacBook in November, the Long awaited Media Mac Mini at Macworld, new video iPod along with the launch of iTunes Video Store, as well as the long rumored new games for the iPod. Maybe a new iSight that is small enough to clip onto the iPod? Bah, I am getting way too carried away. Back to the point, since this is a pro targeted conference, it makes perfect sense for the MacBook Pro and Mac Pro to make appearances.
---
For more information on Blake,
Can you boot off the stuff in the DMG?

I havent tried that but you can create a bootable USB drive: http://www.blogchampion.com/blog/2011/3/12/how-to-create-a-bootable-mac-os-x-lion-usb-installer-from-ap.html

When I am back home I will try to burn the dmg file and see if it boots.
---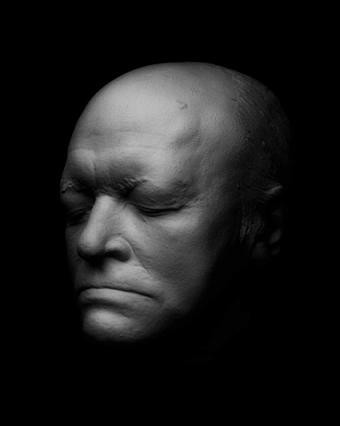 William Blake, from The Four
I'm not too concerned with a fall release of iOS 5, but I worry about the idea of it being "cloud based". I want my data with me locally, and I don't want to have to stream it because I don't want to pay data rates for it.

I wonder, though, if it will introduce some kind of cloud-based syncing that means downloading of apps and music and other kinds of media show up instantly on another system logged in to the same account. That would eliminate a need for syncing and would mean that connecting to a computer would only be for purposes of a local back-up. I could handle that.

I'm really hoping, though, that the release of the phone is not pushed back to fall. I'm all prepared to take the iPhone plunge this summer, and I don't want that to get held back at all. I watch my wife with her iPhone, and it kills me that she uses it for only facebook and browsing!
---
William Blake Poem in Snow
I don't think so, and I'm not being sarcastic.

Temperature is a great example. Celsius and Kelvin are fantastic for science and engineering for obvious reasons, but when it comes to everyday uses, Fahrenheit makes more sense. It's very intuitive to think of numbers on a 100 scale. That's why when you're looking at the weather or taking someone's body temperature, it's easier to get a grasp of what is "high" or "low." Fahrenheit is also more accurate for casual uses because it can express smaller changes more easily than Celsius.
I think I have to disagree. It may be easier for Americans to grasp the "highs" and "lows" of the Fahrenheit scale, but any European would have a different concept of high and low. Also, the difference in Celsius units is rather insignificant. For example, the difference between 37 and 38 degrees Celsius is 1.8 degrees Fahrenheit, hardly a noticeable difference when it comes to weather forecasts.

The metric system also lacks easy naming schemes for everyday sizes. Recipes, for example, would have to be written out in ml rather than cups or spoons. In such a situation, base 10 is not helpful at all because recipes are rarely divided or multiplied by 10. The metric system could in fact be worse for such applications because cutting 473 ml in half is more of a pain than cutting 2 cups in half (and yes, while recipes could theoretically be modified to be in flat metric ratios, the fact is that there are far too many recipes in existence already for that to be realistic in the short-medium term).
I'm not so sure. If a recipe calls for 2 tablespoons, is it not just as easy to measure out 30ml? Might using one graduated measuring "cup" be easier than a series of various-sized spoons and cups? For dry goods, grams are easily measured on a scale. With practice and experience, it's quicker and more precise than measuring exactly three cups of leveled flour: you can just sift the flour into your mixing bowl until the scale reads 375 grams. Indeed this method uses less dishes, too.

Are there really any benefits to the Customary scale, or do we just perceive benefits because it's what we're used to? And if the latter is the case, why make American students learn two systems of units when one fulfills all needs?
---
William Blake The Marriage of
Although I'd absolutely love this, I highly doubt it'll be here for a while.

I think the first step would be increasing displays to like 1800x1080 on the 13", and 1900x1200 on the 15" and 2400x1440 on the 17" - while keeping the same user interface size. That would be awesome.

Then in the next 5-10 years, I'd expect full retina.

I doubt it would be a full jump from 1440x900 --> 3200x2000 on a 15" or something like that.
---
William Blake
Simple...it's NOT gonna happen anytime soon.

The Tablet market is a sad failure, as it represents a tech in search of a purpose...nobody needs or wants it.

Hint? Think Origami, one among too many MS failures...just like the Zune in the next months.

Apple will NOT enter the fabled Tablet market again, as the focus of demand is on notebooks, nothing else...yet another borndead rumor.
---
At the age of eleven Blake
TheUndertow
May 6, 07:16 AM
So I just bought a new 4 core Sandy Bridge iMac tonight and now this news breaks. Is ARM actually building anything in any way shape or form that competes with the Intel X86 stuff right now or is this just vaporware at this point?

Rumors and Vapor...and for laptops/mobile devices...

...and 2-3 years before it's even rumored to hit.
---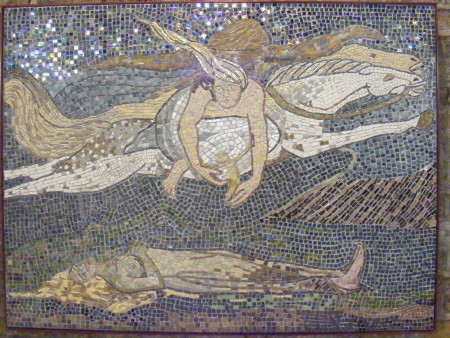 William Blake#39;s art and poetry
My concern with A windshield mount is all the wires hanging down. Two if using power cord and speaker cord.

Thoughts or comments?
---
William blake#39;s poem the
Everyone with an iphone is paying at least $840 a year for the privilege of using it, and if all you wanted was cell phone service you could pay half that.

Lets review a few things:

1) Standalone GPS units cost less than $99 today with interfaces similar to the TomTom software and they won't tie up your iPhone while navigating.

2) The hardware itself is far more expensive than it should be given the price point of standalone TomTom GPS hardware. I bought a TomTom GO 730 for about $139 brand new.

3) The Google Maps turn by turn navigation really brings competition that shows just how overpriced these GPS solutions are.

Yes, I pay at least $840 per year for my iPhone that gives me enough functionality to almost call it a computer. The Google Maps navigation software will be included with it soon making it an even better value, but for now the TomTom solution is still overpriced compared to TomTom's own hardware offerings.
---
lovers by William Blake.
After hearing that they will delay shipping of the TomTom kit until December 2nd, I decided to give my local MacStore a call (not Apple Store). It was only $99.95 with no sales tax in Oregon. $10 more than Bottom Line Technologies, but I have the TomTom kit in my hands right now :)
---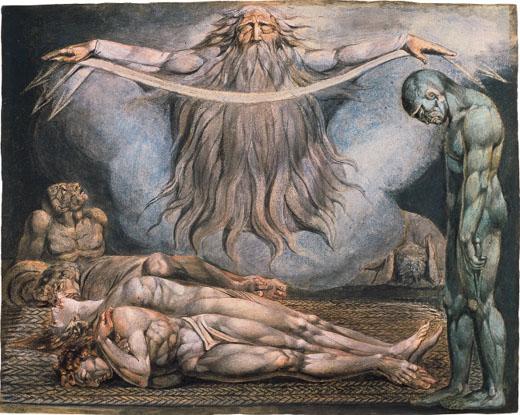 history of both poetry and
I hope this is true because I'd like to replace my going-on 4 year-old PC with a Mac Pro at some point, but the current case just won't fit in the IKEA wardrobe I'm using as a workstation. It sounds like this new Mac Pro would be smaller than my existing PC. Yea Apple!

Replacing the desk make add 5% to the total cost of the new computer
---
william blake poems.
Unorthodox
Aug 11, 09:02 AM
Booooooo! Boooooo! :mad:
I want my MBP now! :mad:
Next month! :mad:

So does that mean MacWorld Paris?

Why would they give the Macbook that but leave the iMac with the original Core Duo? Doesn't make sense. I would think all three would get it or just the Macbook Pro.
Actually I think they should keep the mini and MB with the older processors; but lower the price.
Remember the Pro in MacBook Pro stands for PRO! So it should be better.


I need coffeeeeee......
---
by William Blake: Poison
Again, KDE 2.0, 10 years ago. My Pentium 2 333 mhz didn't break a sweat doing SVG icons then (the Krystal SVG icon theme). ;)

I seriously doubt this is even an issue.


I doubt it had to process translucency or resize 50 times per second for 30+ images though :P If it were as efficient as bitmaps, it'd be used for game textures for sure... A texture would scale to any size with no pixellation at all, and the details wouldn't get blurred out when scaling down.


But I don't understand the resistance to SVG support, which would be a decade late. Sure it's not a shortcoming, but in light of these stories, it would be a "nicer to have".

I do agree SVG support is a good thing, just I don't see it getting used much. Even with resolution independence, standard pixel images are much easier to handle.
---
william blake poems.
Full of Win
Apr 18, 05:15 PM
Irrelevant. Just because I stick a Ford logo on the hood doesn't mean I can make my new Mustang look like a Porsche Carrera clone.

Industrial design is legally protected work. And should be. It doesn't matter how you price your competing product.

How is having a grid of application icons a 'protected work' on a handheld device. The first time I saw this was in the mid to late 90's, and it was not from Apple. Unless it can be shown that Apple patented square icons in a grid pattern, I don't see your point.
---
clientsiman
Mar 29, 01:29 PM
Yeah :( all the meteorologists had no idea an earthquake this big could be triggered by LiPo batteries.

Meteorologist??? I guess you mean the Geologists.

I hope that Japan recover fast from this terrible catastrophe.
---
maclaptop
Apr 26, 02:26 PM
Once again, the seperating into 'smartphone' and 'tablet' markets makes little sense.
I'm worried about you.

There's a huge difference between a phone (or at least a device that contains a phone) and a tablet.

But then again, everyone has different tastes. Some can't tell the difference between a Steak and SOS... :eek:
---
I read a comment on Maccentral from someone saying they were going to wait for a "true" dual processor. What is not true about the Mac Pro configuration? Or did that poster not know what he was talking about?
---
It is sad to have to wait till September... I wanted to show my family my MBP since they've never though of using a Mac until me
---
Oh well
---
For U.S. Customers Only

It appears that you are attempting to use Amazon Cloud Player from outside the U.S. This service is intended for U.S. customers only.
---
---