I love you too!
deathcab4xtina
Mar 17, 01:07 PM
you're a thief.

+1
---
I Love You
ClimbingTheLog
Oct 2, 03:40 PM
You'd expect Jobs would have some sympathy for the guy, what with his phreaking days before Apple.

ATM, Apple is making its money on the hardware device, so this really shouldn't hurt their profits too much, even if it does hurt the Store. Would it really be so bad if there were dozens of stores that sold content for (effectively) only the iPod? When Apple will freak out is when the Zune plays Fairplay content. With Microsoft flooding the market with billions of dollars of losses to kill its competition, don't expect this to take too long.

Apple is still committed to DRM. When they offer Apple Lossless files for download with CD-writing still enabled then I'll accept that Apple is DRM-ambivalent. Right now they aren't. And with $2 TV shows the bandwidth argument no longer holds water.
---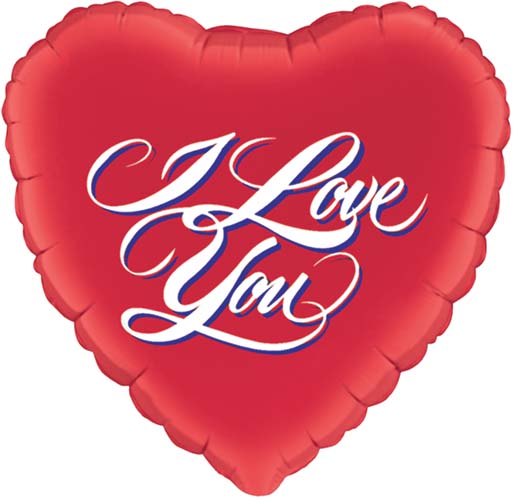 Good night mum love you x
dalvin200
Sep 12, 07:33 AM
I'm still waiting for my TV Shows in the UK :(

If Corrie makes it into the store, then i'm leaving!! lol..
---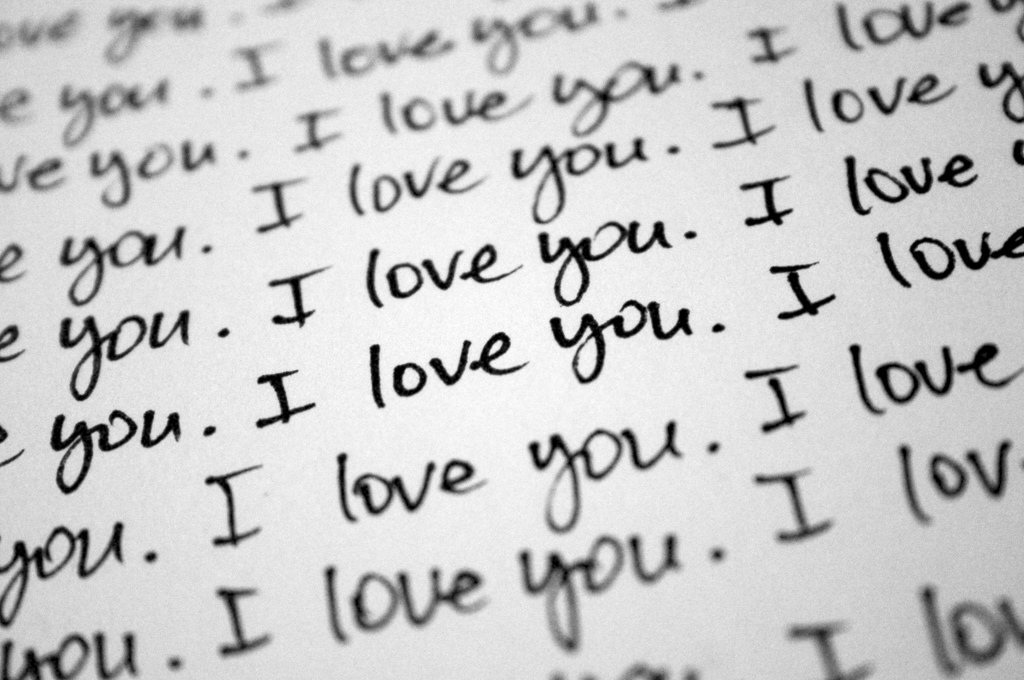 Day and I love you to our
When was the last time a standards setting, headline grabbing, everyone's gotta have it Mac application created?

Oh I'm sure plenty of those $2 apps in the Mac App Store qualify... ;)
---
i love you poems and quotes.
my power bill (which includes water and sewer) was $385 last month!

but i did finally get someone out to look at the a/c unit. i believe that is a big part of the problem. we'll see
we looked into it, our a/cs chew 30w each WHEN THEY ARE TURNED OFF! its insane. we now turn them off at the power box.
---
i-love-you.gif LOVE YOU, LOVE
Full of Win
May 3, 03:34 PM
This is a major setback IMHO...
I know it is illegal but carriers make tons of cash with their inflated prices... Who protects us from that?

I guess you mean legal? We protect ourselves by not signing on the dotted line. Nothing says that access to data how we want it is a human right. It's a luxury. I'm not a fan of the carriers, but I was the one who went to them; I was neither forced or fooled into forming a contract with them.
---
i love you man movie cover
First time viewer.

So, Honey Badgers are gay, or what??

No, but I think the narrator is what they call "Eurotrash".
---
i luv her .. i miss u .. can u
SandynJosh
Mar 28, 05:05 PM
I voted this negative because Apple won't accept certain apps for doing reasonable things. "dangerous" if done incorrectly, but reasonable.

Until devs can do all of the low level things they need to, this is a bad move.

Think about it. If Apple sells an app (via the Mac App Store) that modifies the system, then they need to take that into account when troubleshooting hardware issues, and can't tell you to eliminate the app they sold you.
---
i-love-you/180.gifquot;
I reaallly don't see Leopard being out in January.

Yeah, I'm thinking March.
---
I Love You, Man
kiljoy616
Jul 22, 11:57 PM
Apple is doing what they need to do to defend themselves against the smear job put out by the haters in the media and tech sites aligned against them.

You would fight back to if it were your....well you probably wouldnt.

Most people hide in the closet so your right they would not fight back.
---
Orkut Scraps - I Love You
Oh my gosh, the terrible amount of work you have to go through just to buy and install an application. Put convenience as your first priority and Steve will make many things "easier" for you. . .

Making things easy isn't a negative, its positive, it streamlines the experience. Considering just how much unused power is inside of many PCs and Macs that until recently were the only way people "computed", it makes sense for companies to make things easier so more people can access and do more with their computers.

We(on Macrumors.com) are not your average computer user. I love tinkering with computers, smartphones, tablets, etc...but that doesn't mean I can't give credit to companies that make using technology easier to do more with.

Apple isn't stupid, they aren't going to cut themselves out of the OS market they helped create and the type of product that their "post PC" devices depend on. Just as iOS has gotten more complicated then it once was(which allows it to do more), OS X can allow more useful features to be used in an improved(read more intuitive and simpler) way. Its all about keeping balance, iOS doesn't need to be able to virtualize Windows XP locally and OS X doesn't need to only have one place to download applications.
---
i love you.
gnasher729
Oct 4, 04:30 PM
Indeed, there would need to be a "helper" that checks to see where the track came from, and redirects it to DoubleTwist if necessary.

I'm interested in seeing where this all goes, it'll hopefully silence the complaints of the lack of an NZ iTMS.

Not necessarily. We don't know exactly how FairPlay works. Lets say I download my favorite song from iTMS. iTMS encrypts the song and adds my AppleID to it. When iTunes wants to play the song, it calls iTMS, gives it my AppleID, the iTMS returns a key to decrypt the song, iTunes decrypts it and plays it. Most likely iTunes will actually send both my AppleID + some ID for the song, so that if I crack the key for one song I cannot copy _all_ my songs.

Now the question is: Does iTMS keep track of all the songs that I bought or not? If it doesn't keep track of all the songs then the following would be possible: DoubleTwist adds a a random song id to the song. Then it adds _my_ AppleID and encrypts the file. When iTunes wants to play the song, it notices that it is encrypted, and takes my AppleID plus the song ID and sends it to iTMS. If iTMS doesn't keep track of songs then it will calculate which key would decrypt the file (if Apple had sold me a song with that song ID). And that key could be used to decrypt the song.

Another possibility: DoubleTwist could take the song ID and my AppleID from _any_ one song ABC that I bought from iTMS. It could be possible to find which key was used to encrypt that song from that information; nobody would have tried to make it difficult to find out. The decryption key is top secret, not the encryption key. So with this information, DoubleTwist could encrypt any song XYZ with exactly the same key as the one song ABC that I bought from iTMS. When I try to play any of those songs, iTunes will find the my Apple ID and the song ID of ABC attached to the song, sends it to iTMS, which returns the key to decrypt ABC, and uses it to decrypt XYZ. And since XYZ was encrypted with the same key as ABC, it will decrypt and play.
---
love you. i love you
dethmaShine
Apr 11, 06:53 PM
Anyone who says that is taking the mickey. As a mac user of over a decade I can say I'm quite happy that I can run Windows 7 on my mac.

People on both sides of the OS war (or the console war, or Pepsi/Coke war, or the Marvel/DC war, etc.) are either trolls or severely lacking in the "life" department.

+1 I'd say.

Use winXP everyday; more than my mac.
Use win7 for beta-testing apps in the office.

Great OS's; I just wish MS do something in the usability department. Or may be I'm using it wrong.
---
P.S. I Love You | Twynkle
ArtOfWarfare
Sep 28, 01:15 PM
No screening room (http://img263.imageshack.us/img263/2859/xxapple1984.jpg)?


Thats not apart of what a home should be. Homes are for eating, sleeping, loving, and relaxing. A screening room is for... Well, none of those.
---
I Love u.
Any idea if macrumors is covering todays event live just like the wwdc?
---
i love you forever gif
Lord Blackadder
Aug 3, 11:20 AM
While that part is true that we would burn more fuel at power planets one advantage you are forgetting about is the power planets are by far much more efficient at producing power than the internal combustion engine on your car. On top of that it is much easier to capture and clean the pollution the power planet produces over what the cars produce. On top of that we can easily most our power over to other renewable choices.

I agree with you that series hybrids gain efficiency by running the internal combustion engine at a narrow RPM range representing the engine's most efficient speed. It's been done for over a hundred years that way in generators and a series hybrid drivetrain is set up exactly the same way as a generator.

Power plants are usually more efficent per unit of energy than autos, but right now they do not have the capacity to support a big switch to electrics. Also, the notion that power plants are cleaner than cars is debatable - many are, but many are not all that clean.

The critical point is, our power grid needs to become FAR more robust (more, bigger power plants) before we can make a large-scale switch to electrics - and it will only be worthwhile if the power grid becomes significantly more efficient. It can be done, but it will take a long, long time - and probably have to involve a significant new construction program of nuclear power plants.


I heard it that the reason why BMW stopped selling diesel cars in the US was that the engines failed, due to the very poor quality. In Europe, you can get quality fuel, but in the US, diesel is still the fuel of trucks, primarily.

Just one statistics: in continental Europe (not in the UK), new diesel cars have been outselling petrol ones for almost a decade, despite the premium.

The US began transitioning to ultra-low sulphur diesel in and by now the transition is nearly complete. The new fuel standard brings us in line with European diesel. Before the credit crunch recession hit, many car manufacturers were planning to bring Eurpoean-market diesel cars over here in slightly modified form, but those plans were scuppered in the recession. Subaru, for example, has delayed the introduction of their diesel by a year or two.

But I think diesels will start arriving here in the next couple years, and people will buy them in increasing numbers. The USA is 40 years behind in the adoption of diesel passenger cars.

You shouldn't have any impression about Subarus. They really have the traction of a train (AWD ones, of course - why would you buy anything else?!), but everything else is just midrange quality at best.

I've had a 1998 Impreza estate several years ago and it was OK. Recently, I've had a 2007 Legacy Outback from work. Nice glass on the top and good traction, but I have no intention of trading a BMW or Mercedes for it the next time. The interior is low quality and Subaru has no understanding of fuel efficiency, it seems. OK, it's a 2.5L engine, automatic and AWD, but still... 25 imperial mpg?!

It's not really fair to compare a Subaru to a BMW or Merc though, is it? Those German luxury cars are much more expensive and the AWD variants are even more expensive still. A 5-series with AWD will cost 70%-80% more than a roughly equivalent Legacy. They are very different carsm with totally different customers in mind.

I have a 2000 Forester currently. Mechanically they are well-made cars, they have a strong AWD system and I like the ride quality over rough roads, which they handle much better than the Audis I've driven.

Their biggest weaknesses are only average fuel economy (by US standards; I get about 28 mpg combined), and average interior quality, especially in the Impreza and Foresters, though I have seen the latest models and they are much better. The 2.5L four is really a great engine in a lot of ways, but it's just not quite fuel efficient enough, and in my car that problem is exacerbated by the short-ratio gearbox, which is crying for a 6th gear.

Hybrids actually have an equal to worse carbon footprint than regular gasoline engine cars due to the production and disposal process of the batteries. As such, they are not green at all. They are just another one of these ****** feel good deals for hippies with no brains an engineering knowledge.

I disagree. Real hippies don't work and thus can't afford fancy hybrids.

Of the commercially available cars, a well designed diesel, able to operate on biodiesel from waste oil for example has by far the best carbon footprint or an ethanol burner that can work on ethanol fermented from plant waste via cellulose digesting bacteria.
I would prefer if we could get to the point where we either have cars running on ethanol generated from cellulose or keratin digestion or natural gas buring engines.
Unfortunately fuel cells are not that great either because of the palladium used in the batteries that is pretty toxic in production as well.
Cheers,

Ahmed

The problem with biodiesel is that it's far too scarce to adopt widely. Sure, it's great that Joe Hippie can run his 1979 Mercedes 300D wagon on fast food grease, but once everyone starts looking into biodiesel Joe Hippie won't be getting free oil handouts anymore.

Also, biodiesel demand has already started competing with food production and I can tell you right away I'd rather eat than drive.

You're right about fuel cell carbon footprints - but that's the least of their worries now because they still cost a fortune to make and have short useful lives, making them totally unpractical to sell.

So far the biggest problem is not getting internal combustion engines to burn alternative fuels (we've found many alternative fuels) but to produce enough alternative fuel and distribute it widely enough to replace petroleum - without interrupting things like food production or power generation.
---
i love you this much baby. i
Celebration of advertising? Seriously?
---
love you poems. i love you
Threads like this crack me up....

I just gave up my iPhone for a WP7 and to be totally honest, I like it a lot more. Sure, there is a lack of app support and I would like to see it become a bit more customizable but for a phone, it, to me, is a better phone.
---
i love you
LoneWolf121188
Jan 10, 04:29 PM
Whilst hilarious for the first few times, it did go on way too far.

And they shouldn't have done it to live presentations, that's just plain evil.

Agreed. The first time I was ROFLing. When they kept doing it though...idk. I think its fine during the live presentations, but just once. I'm glad they admitted it though, that makes it a lot better.
---
DaveDaveDave
Apr 29, 03:24 PM
And people kept telling me that OSX and iOS weren't going to merge in any meaningful manner for years ahead, if ever. Yeah right. I'd bet the one after this has them nearly fully merged and I mean towards iOS for the most part. OSX will be dumbed down to the lowest common brain cell and you won't be able to get free/open software anymore. It'll have to come through the App Store or not at all. Wait and see. That is the point I'll be moving on.

There's a huge difference between merging in concepts of the UI, user-friendly software distribution, media access and what you describe.

It is very unlikely that Apple's engineering and marketing would destroy what they've worked to build for so long, IMHO. How are you so certain that they'll be bringing all the bad stuff along with the good stuff? Seriously - do you really think that Apple's talent are as utterly foolish that you make them out to be?
---
2. Slim MacBook? Don't you mean tiny MacBook? Apple could quite easily make the iPhone Smartphone and the MacBook Nano one and the same.


I don't think so - we're talking about radically different form-factors for a superslim MacBook vs. a PDA smartphone. A MacBook still has to have a decent screen and keyboard, and an iPhone Pro still needs to be pocket size.

Here's what I might expect:

1) MacBook nano: 10.6" widescreen, metallic finish in nano colors, and thinner and more rounded than the current MacBooks (though the slimness will be limited by the optical drive, unless they get rid of an internal optical drive which I don't think Apple will do)

2) iPhone Pro: probably a slider phone with a Treo/Blackberry style qwerty keyboard tucked away. Maybe Apple will innovate here and come up with something better than a slider though. The options I've seen for integrating a qwerty keyboard are:
- regular solid bar-type phone like Treo or Blackberry
- slider phone like LG Chocolate (haven't seen this for a smart phone though)
- sideways slider like Sidekick or T-Mobile MDA
- sideways clamshell like Nokia Communicator

Personally I think both the "slim" iPhone and the "PDA" iPhone will be slider phones. The reason being that I think Apple will design the phones to look almost exactly like the iPod when viewed from the front. So I think the "slim" phone will basically be be a slider iPod nano, and the "PDA" phone will basically be a slider video iPod. Probably they will only be offered in one color to start with, in order to simplify manufacturing and inventory control. Probably silver or black for the iPod nano phone, and black for the iPod PDA phone. Though both phones will have a metal case instead of plastic...
---
PorterRocks
Mar 24, 09:07 PM
Happy Birthday, OS X. I've known you since 2007 when my computer running that other OS got the nastiest virus I had ever seen. (Fried the hard drive AND the power supply)

After that happened I went to the local Apple store to check out "The Apples" as I called them at the time. I had always been told since I was a kid that "Apple computers are terrible", but I wanted to check them out. Needless to say I picked up a Mac mini that day and haven't looked back. I've since owned two macbook's, 3 iPod's, 4 iPhone's, 1 iPad and am about to pick up my second Mac mini.

I couldn't be happier. :apple: fan for life!
---
DakotaGuy
Jan 15, 05:59 PM
The Apple TV received a nice update and I am excited to see how movie rental will work out for them. It is also nice to see they are offering HD movies. I am not going to debate 720p versus 1080p because enough people are debating that, but considering bandwidth limitations it is nice to see HD being offered and 720p looks pretty darn good.

I suppose the Time Capsule will be good for some people. It is not something I need, but it is a good idea for those who need it. I think the Airport Express is long overdue for an update, but I guess it still does what it is suppose to do.

The rest was not very exciting. I am going to disagree with a few people on these message boards, but I don't think the MacBook Air is going to be a good seller. I think once people get past the, "wow it's thin" factor they will continue to purchase MacBooks which are a much better value.
---
Mitthrawnuruodo
Aug 1, 10:41 AM
How can a Norwegian law affect Denmark like this?:confused:Gjennom EØS (http://en.wikipedia.org/wiki/European_Economic_Area)-avtalen... :(
---